Environmental Construction Services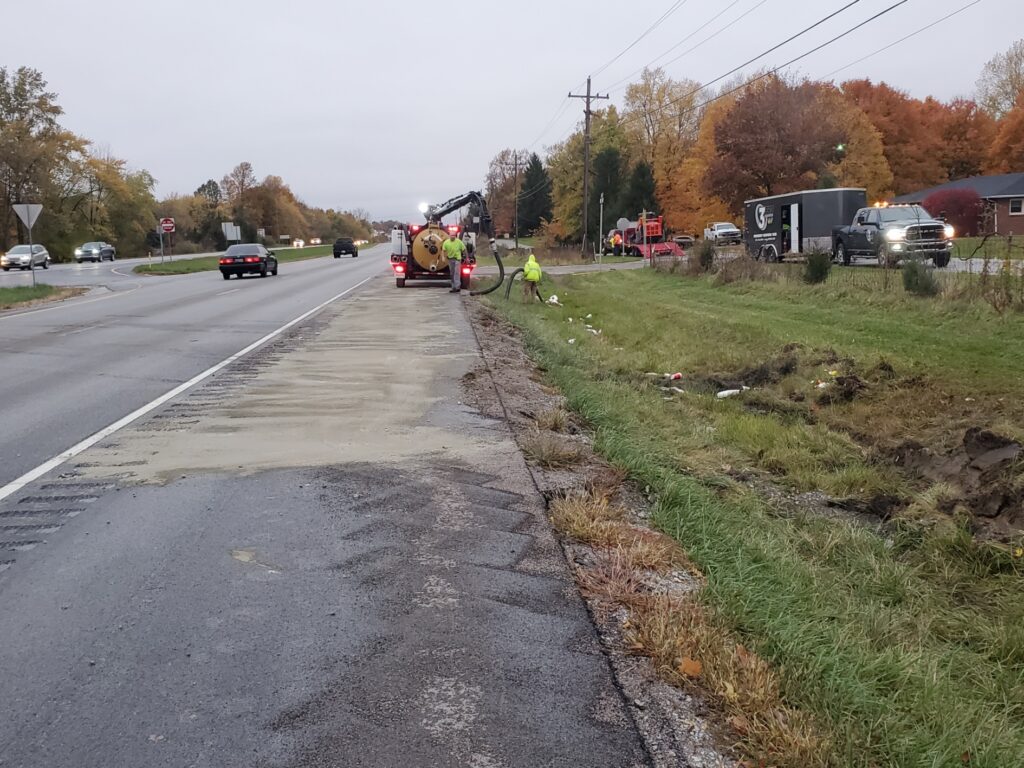 We're here to make it Right!
On August 19th 3 Pro Environmental received a letter from our local Congress Woman regarding her appreciation for our efforts in aiding the brave members of the fire department to free a trapped construction worker. One of our 3 pro team members is career fireman with over 20 years of technical rescue training and others from Paddack's Wreckers Service are highly trained in disciplines like rigging and heavy lifting. The two teams jumped in to help working within the incident command structure side by side with the technical rescue teams for Indianapolis Fire Department, Noblesville Fire Department, and multiple municipal utility companies. After more than 5 hours being trapped nearly 7 feet under water and debris this young man walked out of the trench. We generally use our websites to attract customers by showing our experiences and all our hard work, we take pride in displaying our many great achievements and our dedication to our customers. 3 Pro is a very young company with a bright future ahead and a lot of room to grow. Each year we add more services and equipment to offer a better product. Our local communities have been truly amazing to us. We are truly thankful that we were able to help and give back to them and our fellow worker. This is by far the greatest achievement.
Together with our partners we offer unmatched resources, we can provide continuous service from the start to finish. 
Paddack's Wrecker Service